While there may be some truth to the old adage that beauty is pain, there is another truth in fashion, and that is that people buy what makes them feel good. In essence, that comes down to comfort. I don't mean sweats and t-shirt comfort, but that feeling that you are the one wearing the clothes, and not that the clothes are wearing you.
Something may look amazing on the rack, but if you are constantly pulling your skirt down or yanking your jeans up just to wear the latest trend, you will grow tired of it. Life is short, don't waste your time with clothes that don't make you feel great.
A maxi dress or skirt is a classic, therefore worth investing a little extra for a great piece that will last for years, especially for those of us who like to cover up a little more skin occasionally, it is an absolute must-have.
Some people think that maxi dresses or skirts are best reserved for formal occasions, but I beg to differ.
The photos below are styled in a way that prove they can be worn for any occasion. Here are a few runway looks that I love, and that will stand the test of time.
Love the buttoned up blouse and jacket combo with this fitted Maxi skirt.
Jcrew did it again with this beautiful layered look.
Flowy and romantic skirt look from Chloe.
Marc Jacobs with amazing prints.
Okay so this isn't a skirt but I love the color and the blazer styling.
Rachel Zoe is officially my style idol, I love this jacket with this dress. Unexpected.
Here is another Rachel Zoe look that I adore.
I love how a simple belt can make this Derek Lam dress look super chic.
Here are some more easily accessible looks from Anthropologie, one of my favorite stores.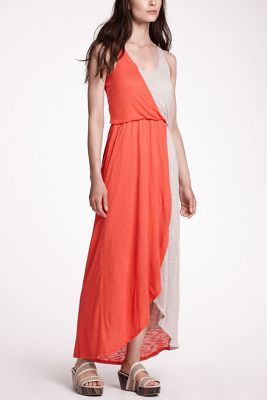 Anthropologie
So add a blazer, layers, a big bag, or even fur to make your Maxi work for you.
All images in this post are from Style.com unless otherwise noted.