So my days have become increasingly full of day dreaming and creative planning as of late. This is because whenever I read about a designer or see a show that I love, I get really excited and start thinking of 1) how I can obtain whatever it is I love or 2) what I can afford that looks similar to the style.
On that note, here are a few things I am currently coveting, and would totally wear to celebrate Independence Day.
You can use these as inspiration or pick them up for yourself- if so, lucky you!
(Some items are on serious sale):
1.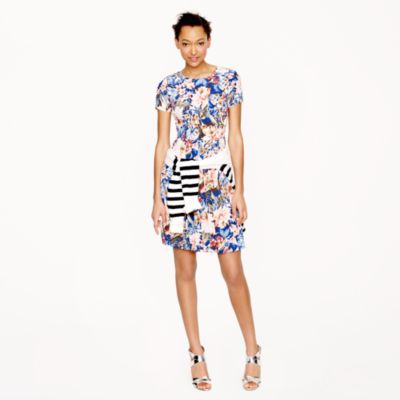 2.
3.
4.
5.
I'm dreaming of being out at a restaurant that has a drive up boat parking lot right about now, with little or no access to wifi. We are going to our family lake house in Wisconsin to celebrate the holiday and I can't wait. I'm looking forward to unplugging for a few days and catching up on some reading and quality time with the family unit. Follow me on IG @zahra_sandberg for some of our travel diaries!
When I started blogging, and even now still, I feel a bit overwhelmed trying to keep up with all of the designers and fashion shows going on. Once you think you know a little, the season is over and everyone is talking about the next season or pre-season. This could be seen as a negative to some, as though you will never be able to keep up with what is actually in style because everything is in constant flux, but I see it as a sort of relief because you know that nothing is going to be a trend forever and everything, (well, almost everything – ahem- overalls with one strap down) will come back in style some time.
So if you love and are the only one wearing, say a gold lame' leotard, you shouldn't worry because you might just be a trend-setter! I honestly think that is the secret of all the big trend-setting bloggers out there. Another reason to just wear what you love and what looks good on you.
Here are all the items for my Fourth of July look again:
1. Floral dress by J.Crew

2. Shoes by Burberry

3. Crossbody bag by 3.1 Philip Lim

4. Beautiful ring by Pamela Love

5. Jacket by Rebecca Minkoff
Have a great weekend! Happy Fourth!